The Farm Store
At Kent Creek Orchard
WINTER HOURS: THURSDAY - MONDAYSATURDAY 11 AM TO 6 PM
:SUNDAY 1 PM - 5 PM


Store Hours After Hours Shack
Monday 11am - 6pm
Tuesday CLOSED
Wednesday CLOSED
Thursday 11am-6pm
Friday 11am-6pm
Saturday 11am-6pm
Sunday 1pm-5pm
KITCHEN OPEN - BAKED GOODS
DEER APPLES AVIALIBLE

Monday
Tuesday
Wednesday
Thursday
Friday
Saturday
Sunday
CLOSED



Inventory
Apples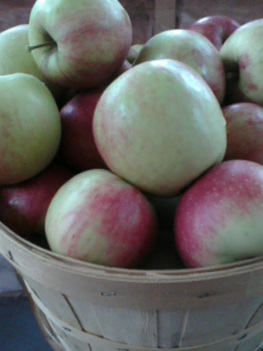 We usually start selling early September.
We have 13 varieties and some new varieties planted to better serve you in the near future.
The varieties we have are:

McIntosh
Cortland
Honey Crisp
Gala
Empire
Jonagold
Jonared
​Golden Supreme
Liberty
Spy
Mutsu (Crispin)
Idared
Red Delicious


The varieties usually ripen in this order and the season runs from September to October. We sell 10 & 5 pound bags. We sell other sizes upon request. Please drive back to the barn and we will be happy to serve you.

Varieties available in WINTER HOURS
Honeycrisp, Gala, Spy, Idared, Jonared, Red Delicious, & Mutsu,


---
Soaps - Handmade on the Farm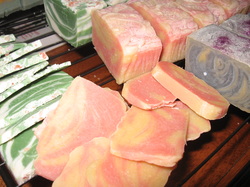 At this present time all of our soaps have these six ingredients:


Olea Europeae (olive oil) Fruit Oil, Aqua (water), Elaeis Guineensis (palm oil), Cocos Nucifer (coconut oil), Sodium Hydroxide (Lye) , Castor Oil.


Each soap kind has its' own scent and colour:

French Pear - fragrance
Lavender - Essential Oil
Bee-o-lious-Essential Oil
Bee-o-lious- Essential oil
Men-fragrance

Ooooo natural - no scent and colour
---
Herbs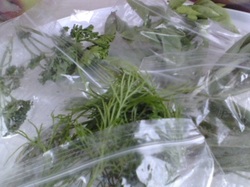 Dry Herbs
HERBAL BUTTERS available
​Garlic, Chives, & Savory



---
Glads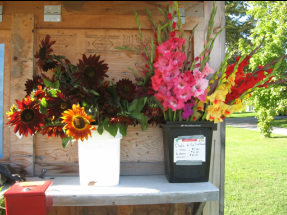 Thanks for buying flowers this year. Now it is time for me to clean my old bulbs and to look at the new catolog to order new bulds for next year.
---
Vegetables


---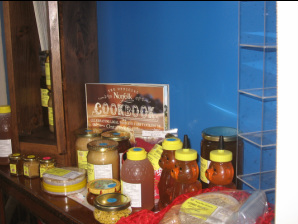 Honey
Unpasteurized Honey
1 kg
500 g and smaller
Creamed
Bee Pollen


---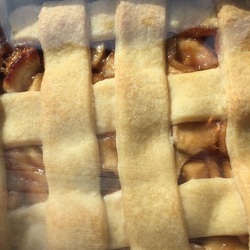 Kitchen
Pies and Crips Thursday-Monday
Bread: Friday, Saturday, & Monday
Saturday is also surpirse day- a day to try new recipes. Come and see what we have.



---